Two 8+ pound Boston Butt shoulder roasts plus a 6+ pound Boston Butt Blade. Loaded BGE with mostly Fogo Extra Premium plus 4oz each of hickory and apple. Salted roasts at 2pm. Roasts went on at approximately 8pm.
Meat on smoker spread 2 more oz each hickory and apple at edges.

PV 1/2, top 1/2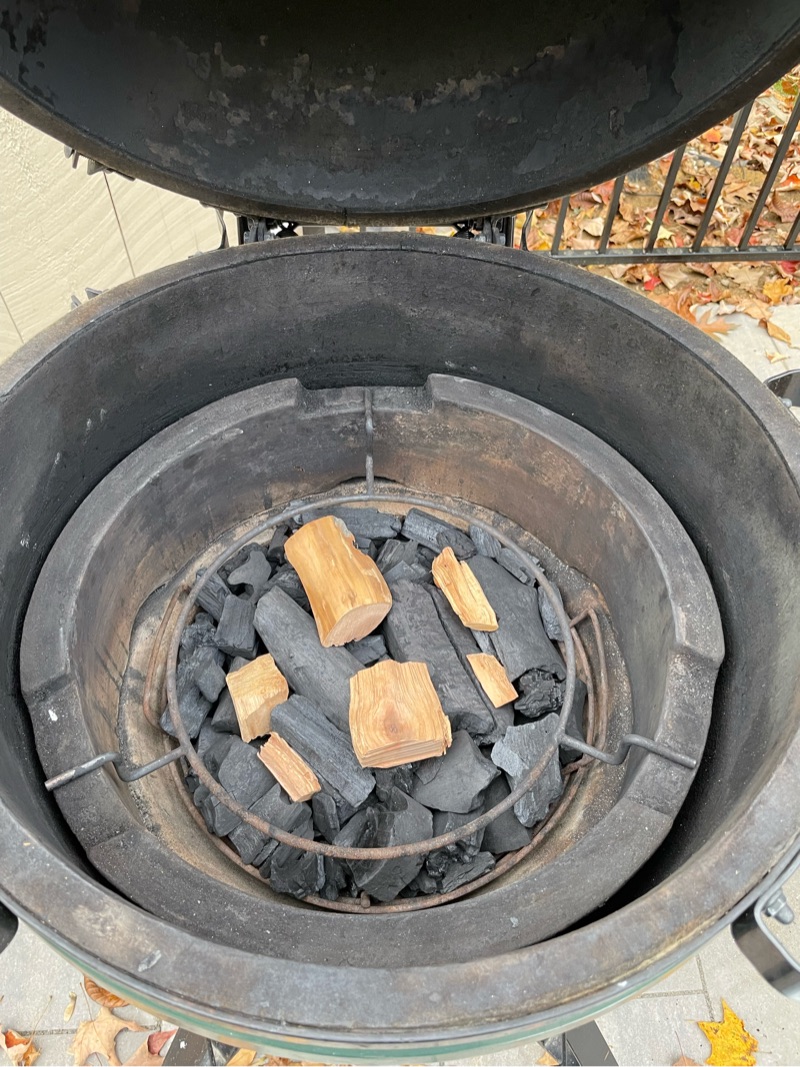 Blade Butt may be partially frozen.
Top 1/3; bumped set point, lid 240
Plugged in FireBoard; Top Vent 1/2
PV 1/2, Top 1/2 then both back open as temp was falling.
First roast off (bottom one). Added some charcoal. Reconfigured BGE