Two, fresh pork shoulders from McKinnons Market. Each weighed over 8 pounds prior to trimming. Skin on one side. Dry-brined for 12 hours. Seasoned with Memphis Dust. 9 oz of Applewood on at smoke start. Fogo Extra premium charcoal and a little bit of Royal Oak from previous cook to fill gaps. First long cook with PitViper instead of FB fan. The PV is a much better product than the other fan.
Lit charcoal with one Weber cube. PV 1/2; top open
Salted roasts at 10 am. Lit fire at 9:10 pm. Memphis dust at 9:30.
9 oz Apple wood on fire and closed lid.
#1 on bottom, #2 on top. Tough to find spot with no bone.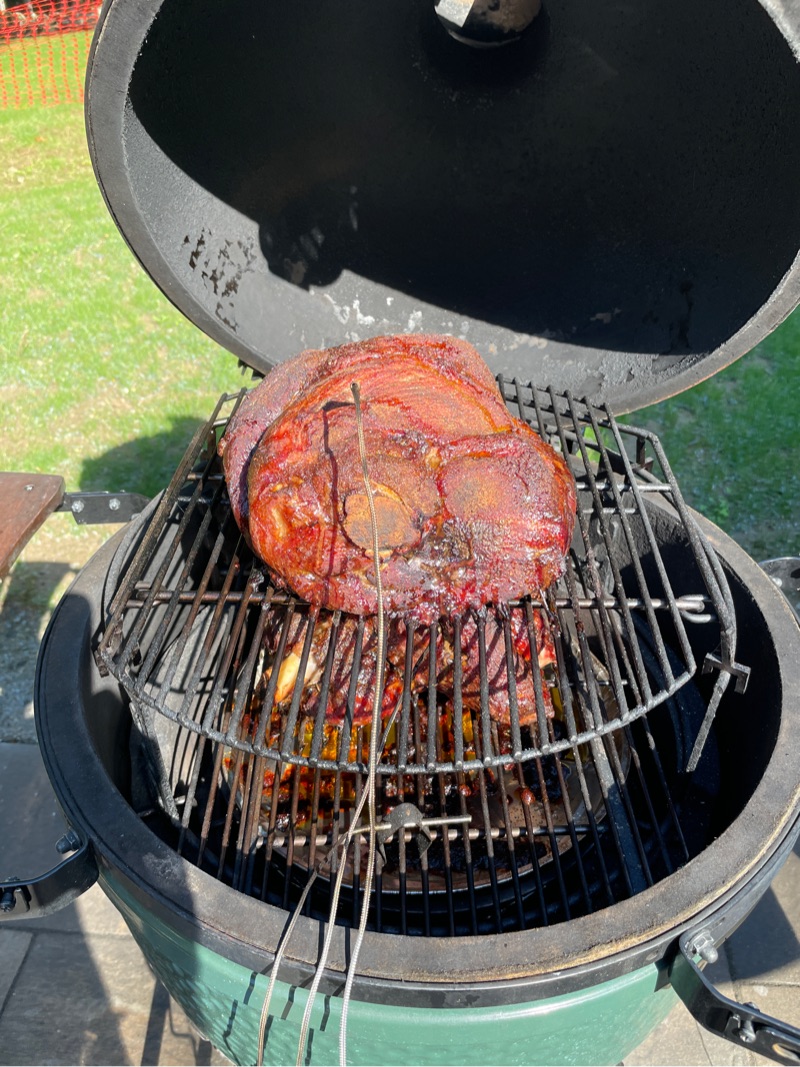 Only way to see battery level